....You're sure of a big surprise.
If you go down to the Home Bargains today,
You'd better go in disguise.
For every exotic buff that ever there was
Will gather there for certain because
They have a right cracking range of tropical stuff cheap
4 foot canna's a fiver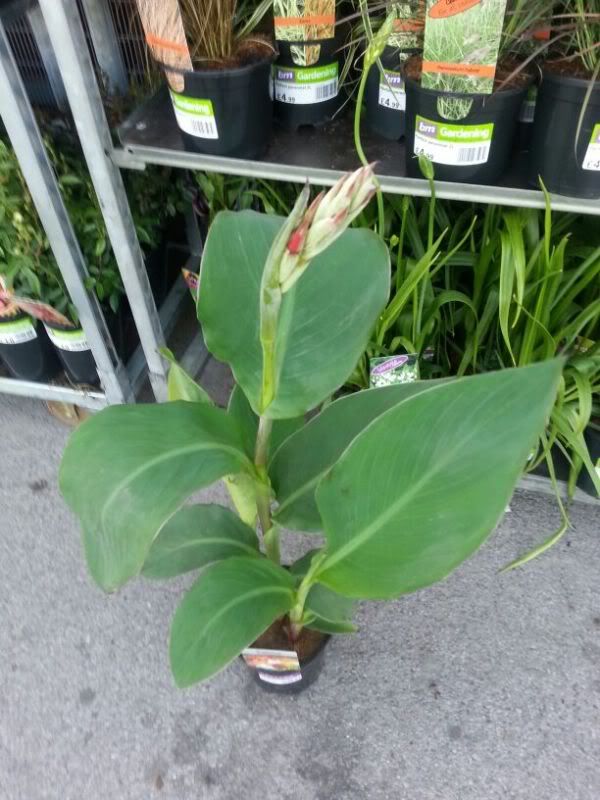 Cavendish's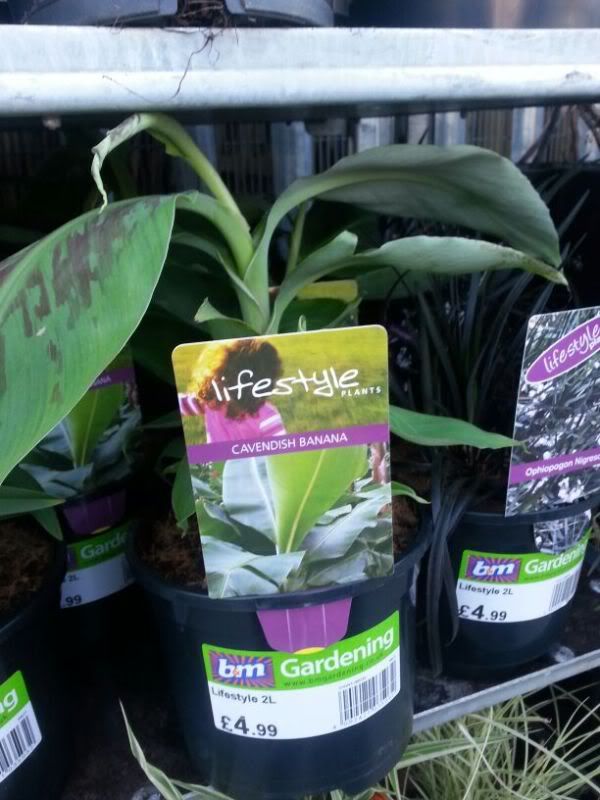 These look like the homebase £10 "tropicana's"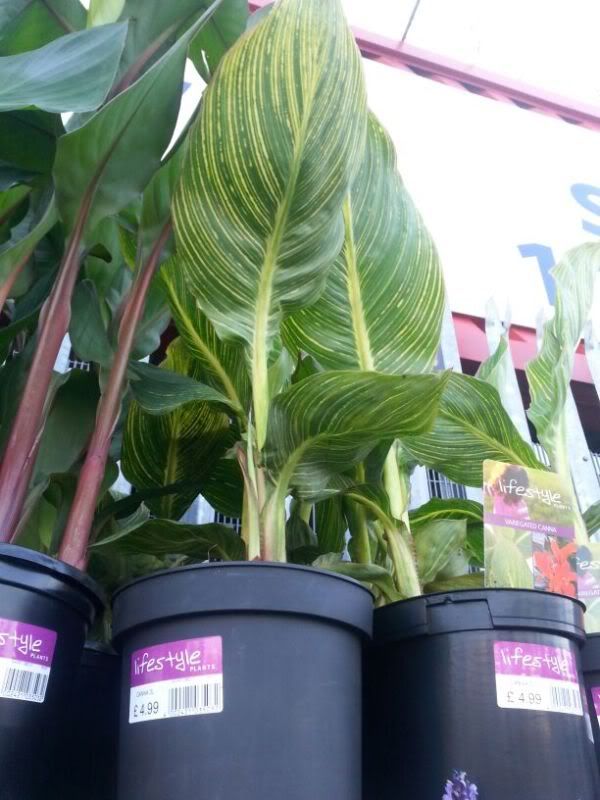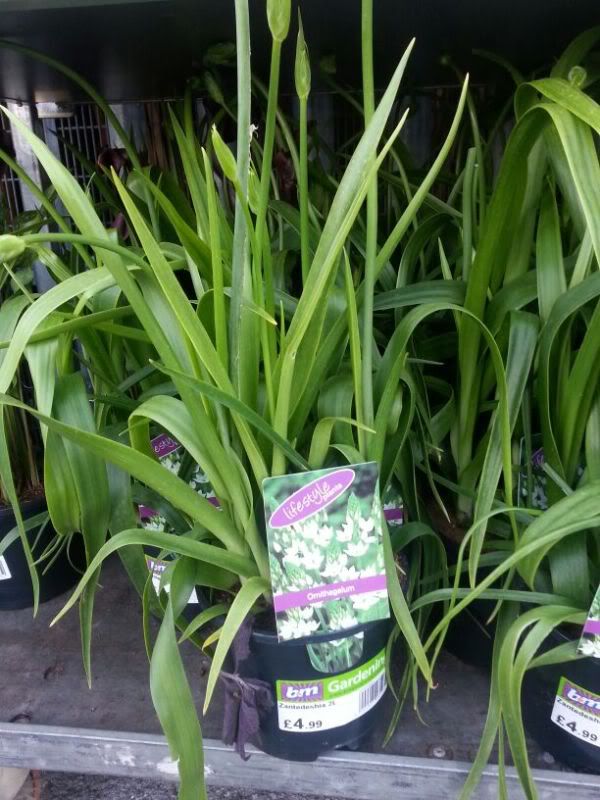 I'm not sure this is a canna, looks more like a type of banana to me? but its rather nice
1.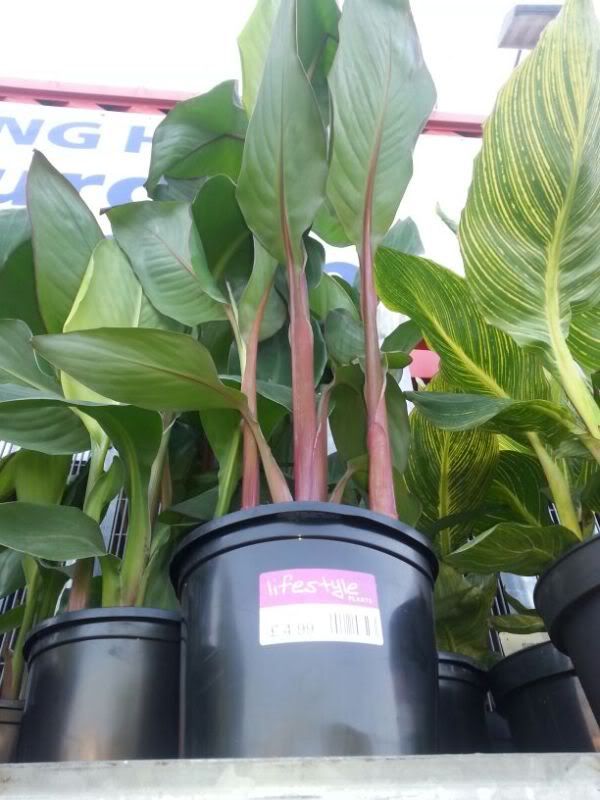 2.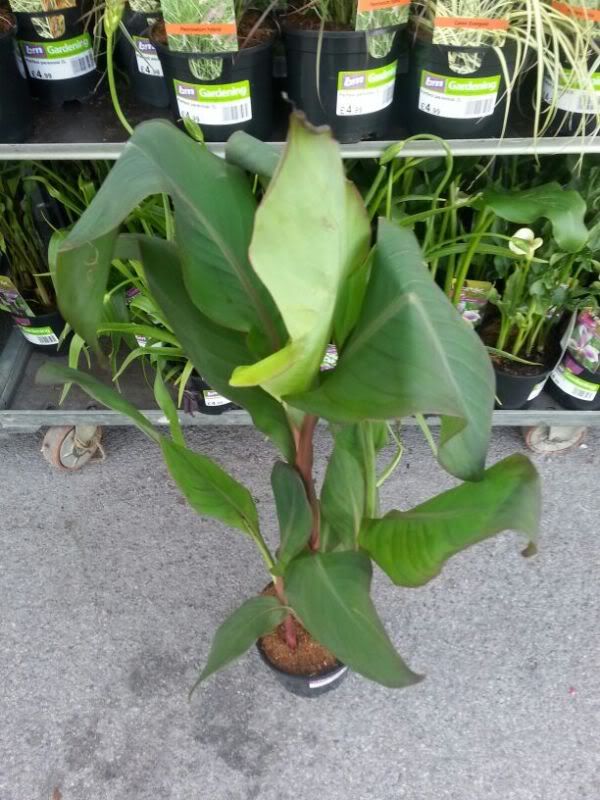 3.