This variegated brug has been in the ground since last year. Last winter it saw -6C and was only protected by a cloche and a layer of fleece at the worst of the Beast from the East.
The thinner bits turned to mush, but the lowest and thickest parts of the stem (a foot or so) survived.
Now it stands 5ft high and is blooming.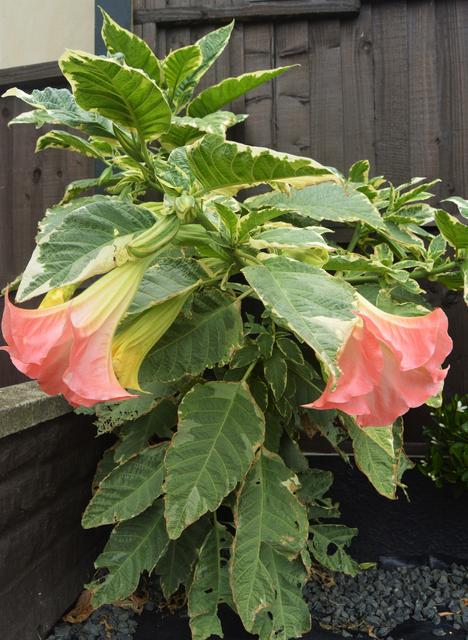 In parts of the US with long hot summers but cold winters they cut them back to the ground, mulch heavily and let them sprout back in spring.
But in this country, where there is less summer heat and the winters are milder, I think this is a good alternative to growing brugs (in the milder parts of the UK anyway): at the first frosts, let the thinner stems / branches die back, and if / when more serious cold hits, cut them back to 1ft from the base and put a cloche over it. A bit like wrapping the lowest parts of basjoo p-stems.
Every year, the lower stem will get thicker and the root system more extensive, which will make the plant hardier and more vigorous and grow back quicker. Hopefully it will also start blooming earlier in the season, because September is a bit late.