I think there may be quite a lot of variation with eddoes due to the large number cultivars of colocasia esculenta. There are probably many different sources of the tubers from around the world.
In the photo below, from my garden you can see eddoe and arbi side by side. Arbi is on the left under the ventricosum and eddoe under the maurellii.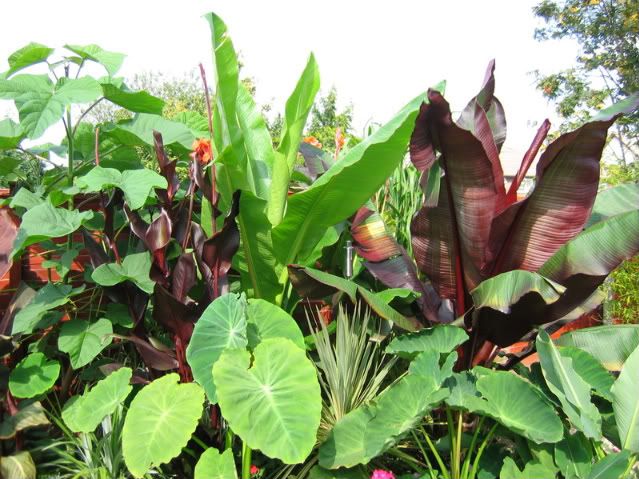 I think my arbi looks more like Dave's eddoe. My eddoe leaves are considerably darker and note the curvature in the leaves
.
I think I might get eddoes from a variety of sources next year and see how they compare.