In this topic I'm gonna try to explain how I overwinter and protect my exotic plants in my garden.
I'm started growing hardy exotic plants in 2006 or 2007, with a Trachycarpus fortunei, Paulownia, Sequoiadendron and a Musa Basjoo. Before I had only Orchids and Passifloras.
Normal winters we have temperatures wit lowest -7 to -10°C , not a big problem for most of the plants when they get any protection.
In the winter of 2008-2009 we had temperatures of -21°C and -28°C on the ground.
That was a real killer winter for a lot of plants , especially palms.
All my palms where dead except a Phoenix that was heated and Trachycarpus seedlings covered under the snow.
These palms died that winter: several T.fortunei, wagnerianus, Chamaerops humilis, cerifera, vulcano, Butia capitata (protected), Washingtonia(protected), Raphidophyllum hystrix.
Other plants: Dicksonia antartica (protected, not heated) died, all bamboo's(+-50 species) that were planted the year before where frozen dead above the snow (except : phyllostachys bisetii and phyllostachys nuda), all the bamboo's recovered with new (very small) shoots.
All cordylines(protected) died , except one.
3 varieties of Phormiums (protected) died except one.
A Yucca aloifolia with 1m stem and a Yucca gloriosa lost their stem.
I could give many other comparisons...
Thats not happening a second time !
If I keep palms in full ground, they must get more protection and eventually heating.
Some pictures of how I protect or overwinter my plants now:
Exotic border in the summer last year: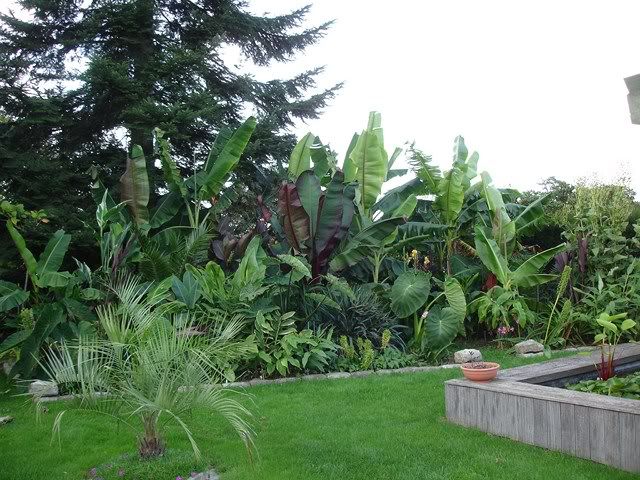 Picture on 11-11-2011 after the first frost (a few nights -3°C)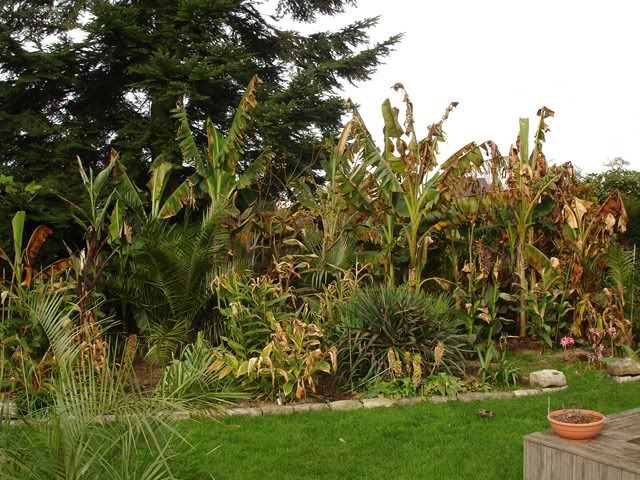 Ensetes are digged out before the frost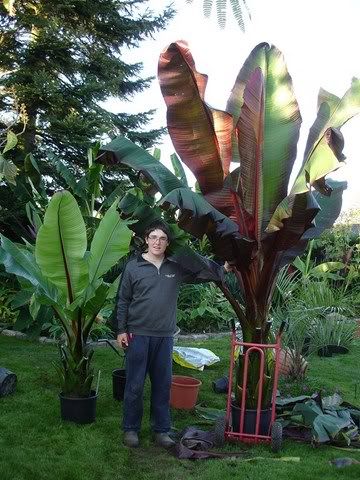 Digging out other plants:
Colocasia 'Jacks Giant'
Colocasia 'Burgundy Stem'
My biggest banana, Musa sp. Tibet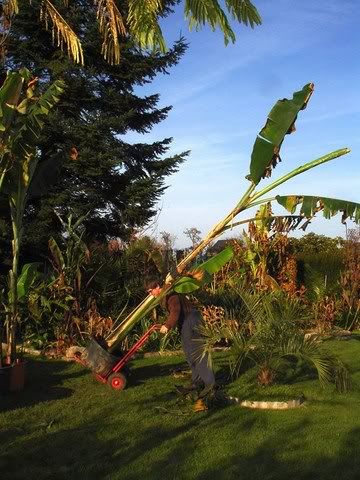 Digging out a Musa sikkimensis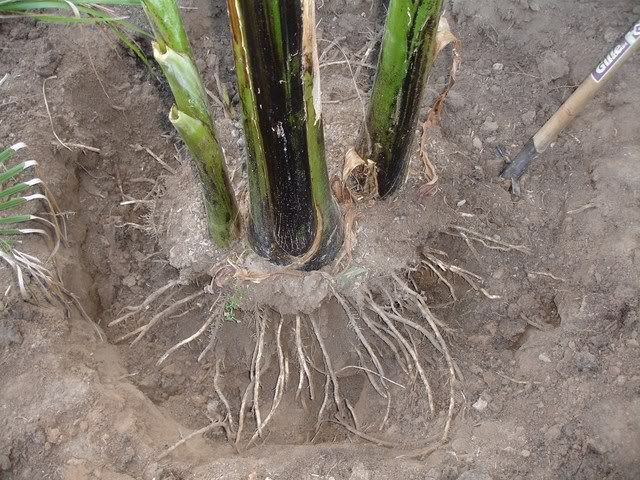 The Musa's and Ensetes overwinter in the greenhouse now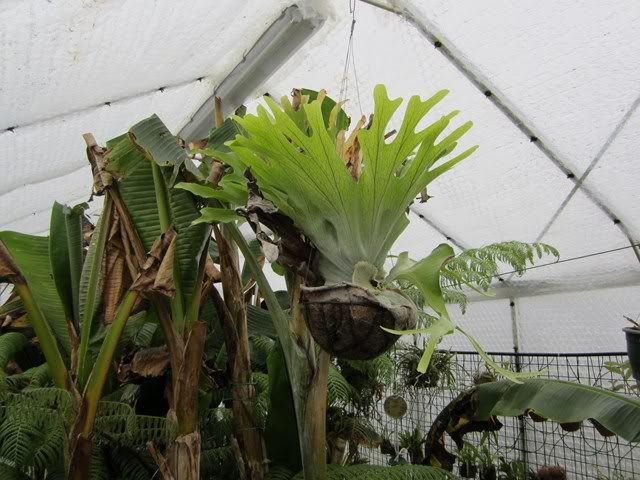 This is the view of the Exotic border now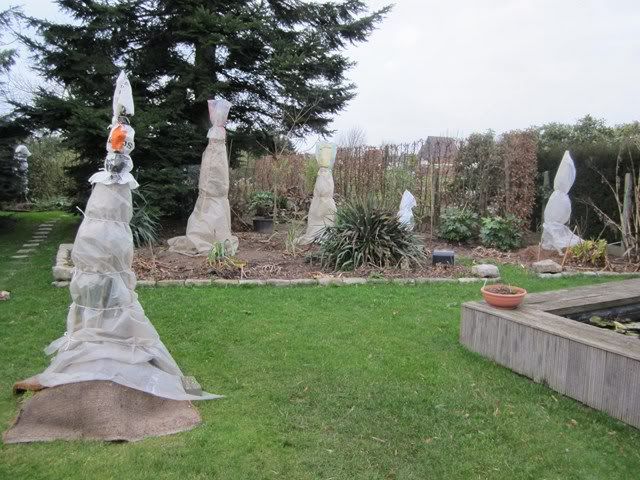 All the Musa's are in the greenhouse, the Canna tubers are in the basement, Colocasia Pink China stays outside , the palms (2x Phoenix canariensis, Washingtonia, Butia eriospatha, Butia capitata) are protected with fleece and a heating cable (only when it's freezing)
Yuccas ,Agaves ,Dasylirion, Opuntia,…
Musa Tibet overwintering in full ground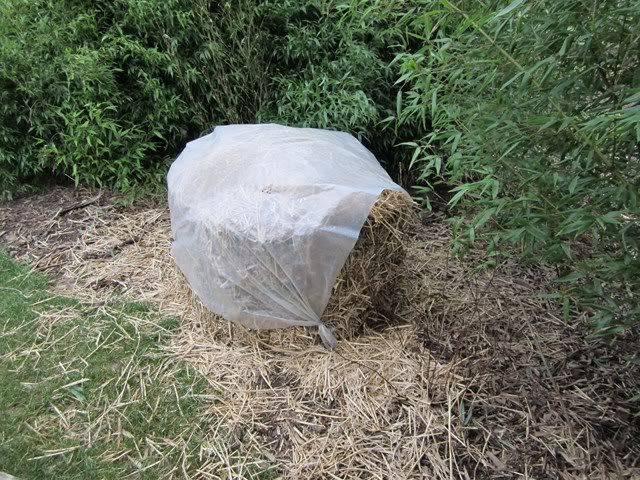 Gunnera manicata protected with his own leaves , straw and canna and Musa leaves
Plants like: Pinus yunnanensis, Hedychium, Melianthus ,Eucalyptus, Trachelospermum, Zantedeshia, Fatsia, Tetrapanax, … and more hardy palms like Trachycarpus, sabal minor, Chamaerops get Pine needles on the base as protection.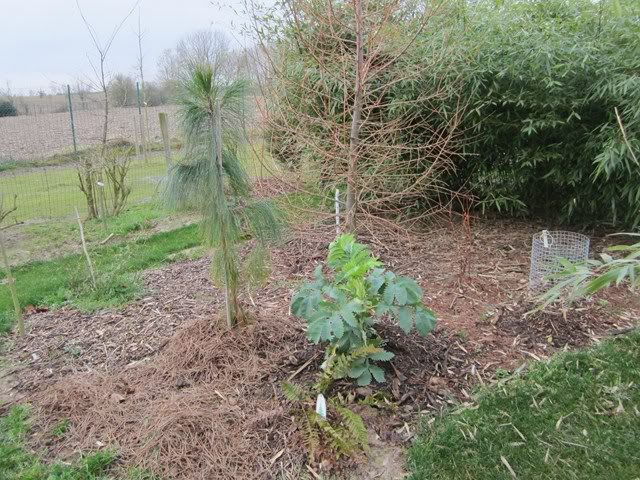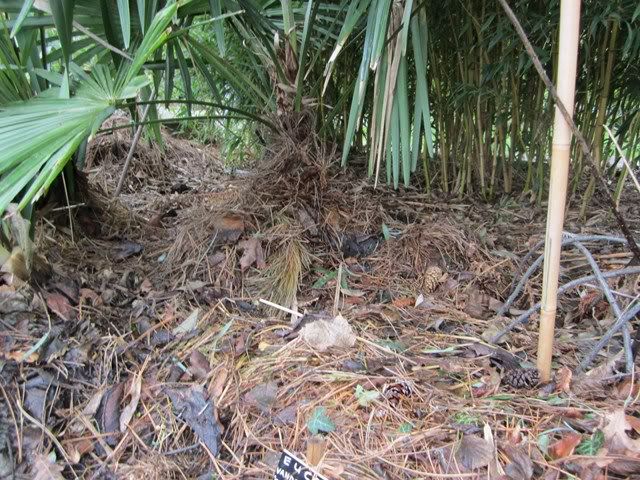 If you have any questions: shoot
Sven