My transplanted Trachycarpus is doing great and contrary to the norm its still throwing up spears, lots of them. Perhaps the month of rain in April eased the transplant?
Its been fed Nigels pink powder, and then palm booster once every 2 weeks.
This has only happened on the lower leaves since getting it, but they have this 1-2 inch brown scorched effect?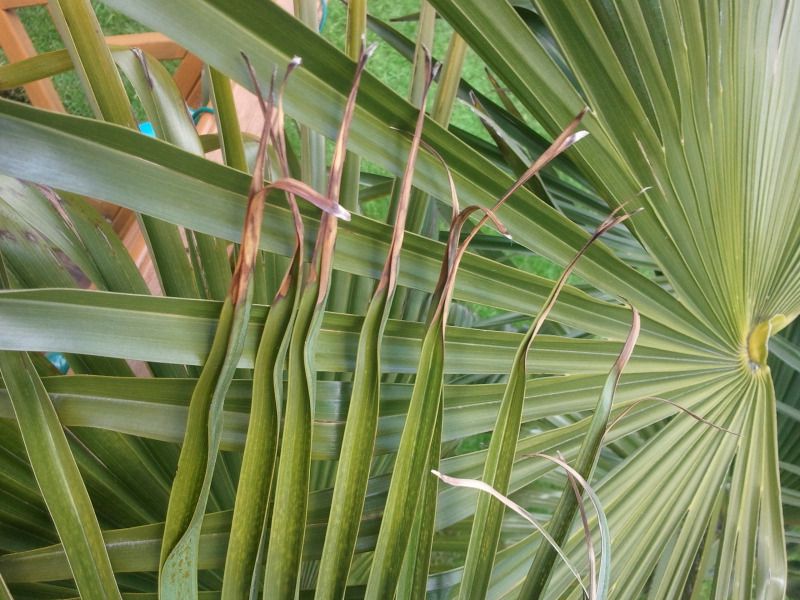 The entire crown has really opened up as well, part of new spears rising?