In over twenty years in Weymouth we never saw either Siskins or Redpolls in the garden. Here we have both, a pair of Siskins appeared last Feb and during the summer had two broods of five, when they arrived at once they couldn't all get on the feeder as the Glodfinches were there as well.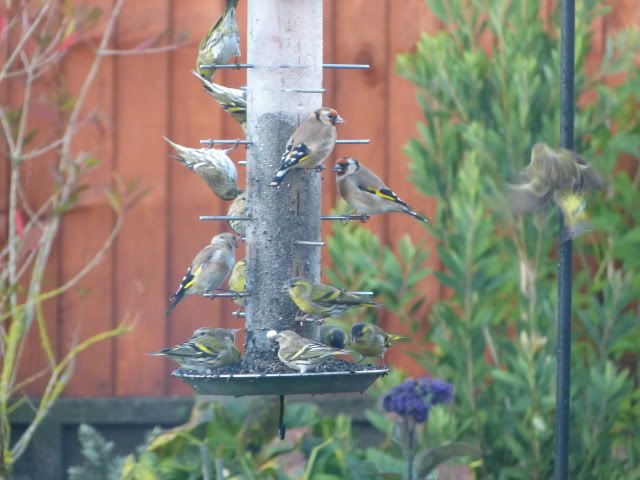 A pair of Redpolls appeared last Friday, followed by two more yesterday.
Anyone else had any interesting visitors to their garden?